As you may have learned during the custom home building process with us, your home's cabinetry will be inspected one last time during your Homeowner Walk Though to confirm that it is in acceptable condition, that all hardware is installed, that doors are aligned, and that drawers open and close properly. We will remedy any issues that are noted during the Homeowner Walk Through.
Halvorson-Mason Oregon Coast Homes are built using reputable manufacturers and installers for the wood cabinetry featured in our homes. The brand we offer and the company that installs our cabinetry may change from time to time. All cabinetry will vary in design, wood, grain and color. The information we provide below and in our custom home care handbook is basic in nature and applies to wood cabinetry in general.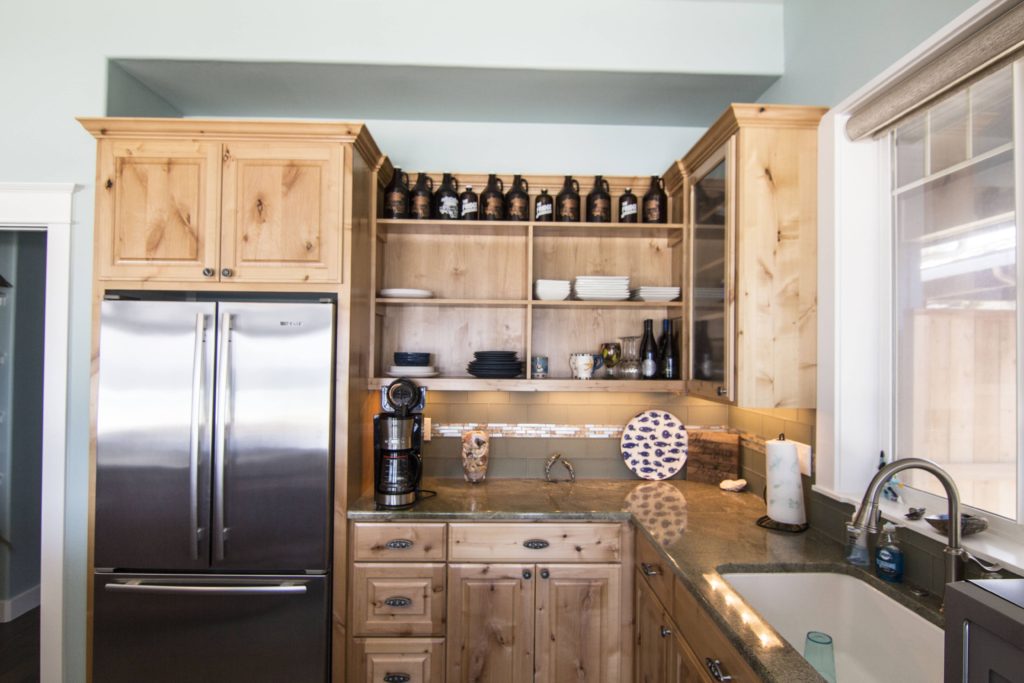 Use and Maintenance Suggestions 
Cleaning
Always read and follow the manufacturer's instructions on any cleaning product you may consider using. Frequent use of any cleaning product may lead to a build up on the surface of the cabinetry, adversely affecting its appearance. Avoid washing cabinets with excessive amounts of water, detergents, or abrasives. Moisture can warp the wood or open the grain. Detergents or abrasives may damage the luster, appearance, and durability of the applied finish.
Door Hinges
A small amount of lubricant will generally improve hinge performance. Over time, hinges may need to be adjusted for doors to close properly. Most hinges are concealed and designed for ease of adjustment with a household screwdriver.
Drawers
If drawers do not open and close smoothly, the rollers may not be properly on track. These tracks are located on the sides or at the bottom of each drawer.
Fading
Both natural and artificial light can cause fading or discoloring of natural wood cabinetry. Controlling the amount of direct sunlight that strikes your cabinets may help to prevent fading.
Moisture
Oregon coast homes are prone to moisture and potential damage to cabinet surfaces and warping from operating appliances that generate large amounts of moisture (such as crock-pots, coffee makers, rice cookers, etc.) near wood cabinetry. When operating such appliances, place them in a location that is not directly under upper cabinets and allows the moisture to dissipate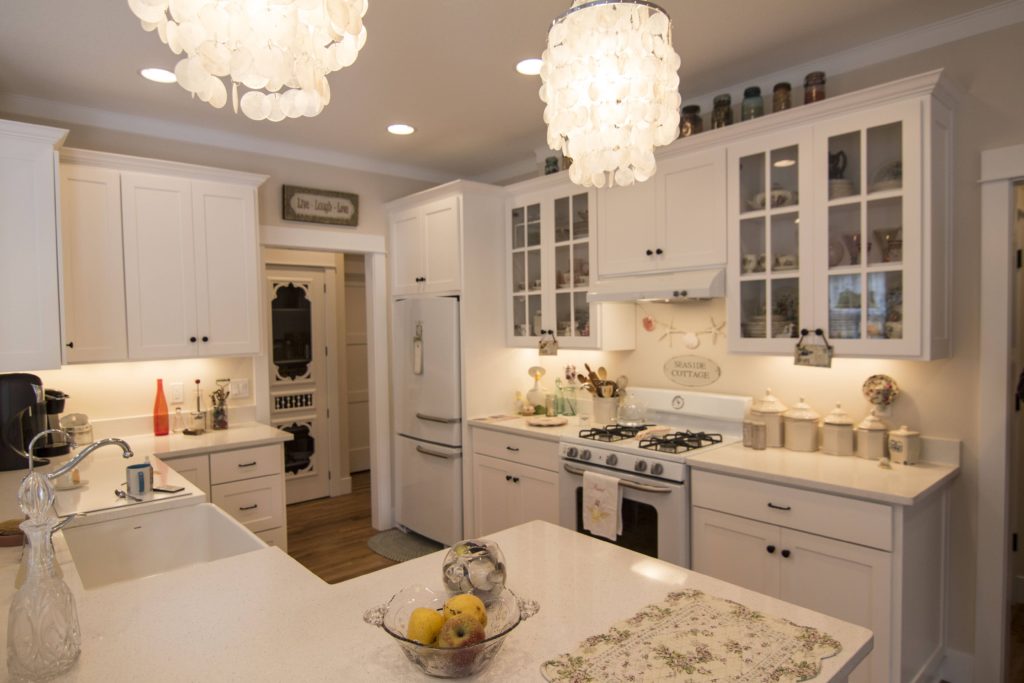 Wood Grain
Variations in wood grain and color are characteristic in all wood or wood veneer selections and are to be expected. Wood is a product of nature, so it will have natural variations. These variations may include color, pattern, texture, density, and may affect the way different components accept the applied finish. Keep in mind that the wood used in the construction of your cabinetry probably came from more than one tree! These differences actually enhance the appearance and give your cabinetry its own unique character.
We call your attention to these characteristics, as the appearance of the wood cabinetry in your new Oregon Coast home may be different from what you have seen in a display, in a sample or in our model homes. Variations in wood grain, color and the manner in which wood cabinetry accepted the stain are specifically excluded in your warranty. These characteristics are not considered flaws in material or workmanship, are not defects indicating substandard product and cannot be considered reasons for replacement.